How do I Choose a Kitchen Style?
  In modern homes, the kitchen can be said to become the heart of the home, and as the central space for everyday life or any special occasion, it also requires a bit of thought to the design of the renovation. And when it comes to designing to update or completely remodel the kitchen, the first step that needs to be taken is to determine the overall style of the entire kitchen space. To help you be able to make the right choice, read on.
Kitchen style
  Generally speaking, the traditional kitchen style will have white tiles, vaulted ceilings, glass front doors, and some decorative lines. And it will also be decorated with some stained cabinets, and these cabinets will be mixed with vintage style industrial elements.
White Kitchen Island with Storage,3Pieces White High Back Bar Stools With Pedal,Dining Table Set of 6 Persons,6 Pieces of Chairs with Soft Padded and Metal Legs,Rectangle Table With Glass Top and Stainless Metal Legs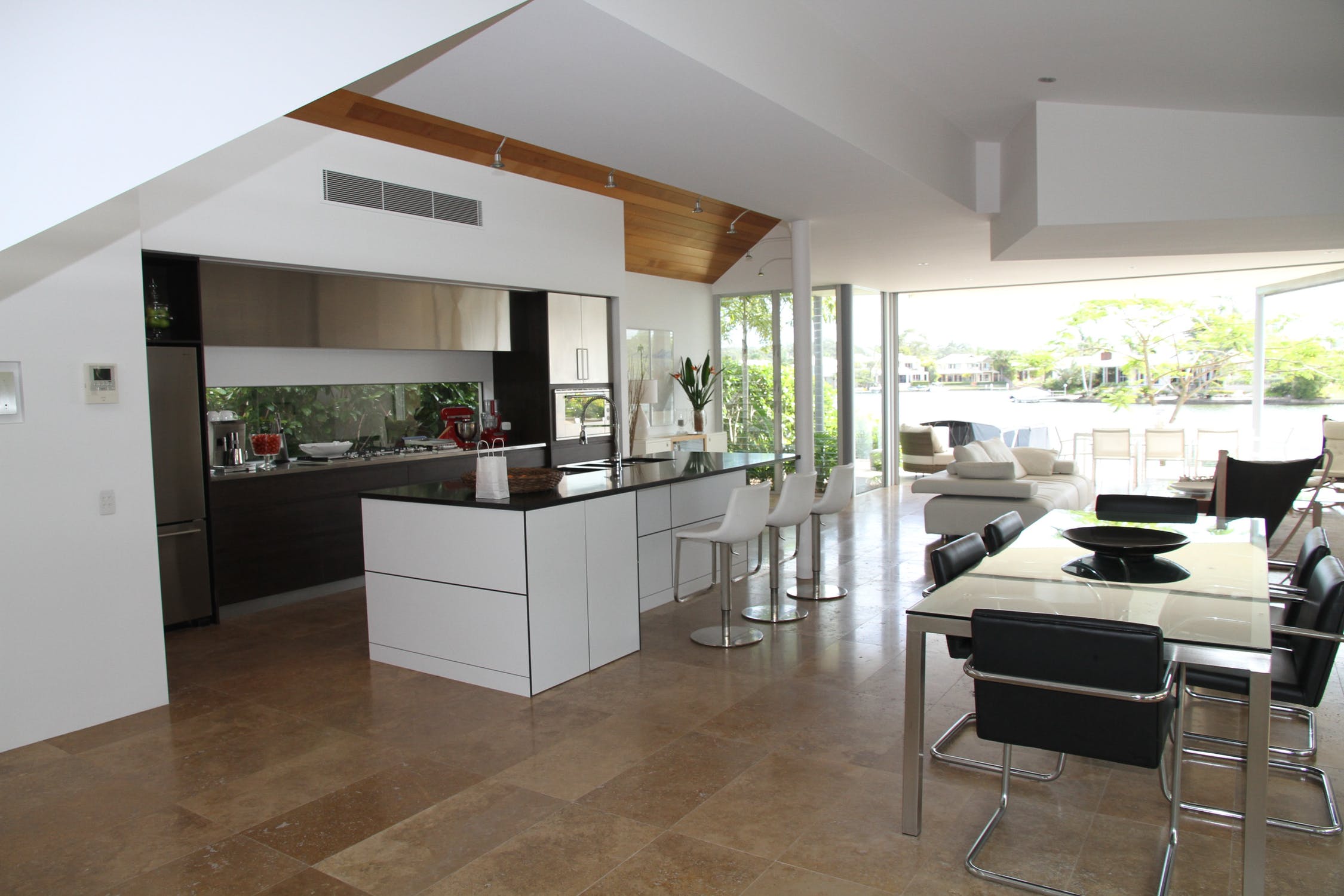 Although the definition of a modern kitchen varies widely, there are similarities in the characteristics of a modern kitchen anyway. For example, it will have a very obvious sleek and sophisticated look, coupled with simple and smooth lines. And bare, polished countertops with no decorative, sleek hardware. Another central feature is the high quality of materials, such as exotic woods.
Modern White-Blackish Dining Room Theme:Kitchen Island with Storage,3Pieces Swivel Bar Stools with White Low Soft Pack, adjustable Height Stool,Silver Chandelier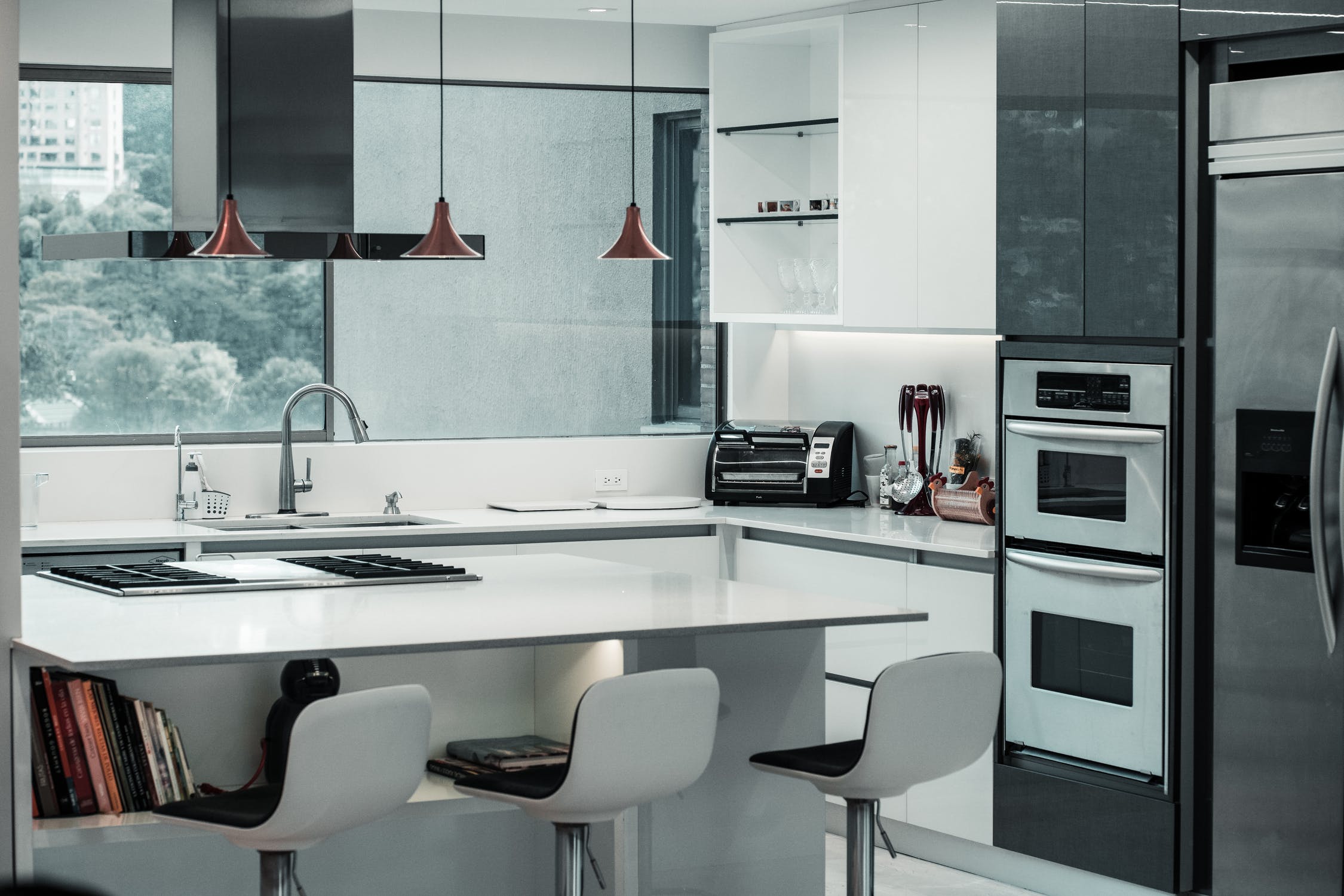 Country type kitchen design usually contains a lot of stone and wood elements. And you'll find lots of interesting little details as you get closer. For example, textured countertops, open partitions and old-fashioned appliances. In general, country style is simple to use and has a strong nature feel.
Country style Kitchen:Wooden 3 Layers Shelves With Drawer and Basket to Storage More Things,Brown Yellow Side Table Decorated by Wooden,and Different Baskets Maded by Common Wood, Concrete And Brick,
and Different Decorations to Beautify The Kitchen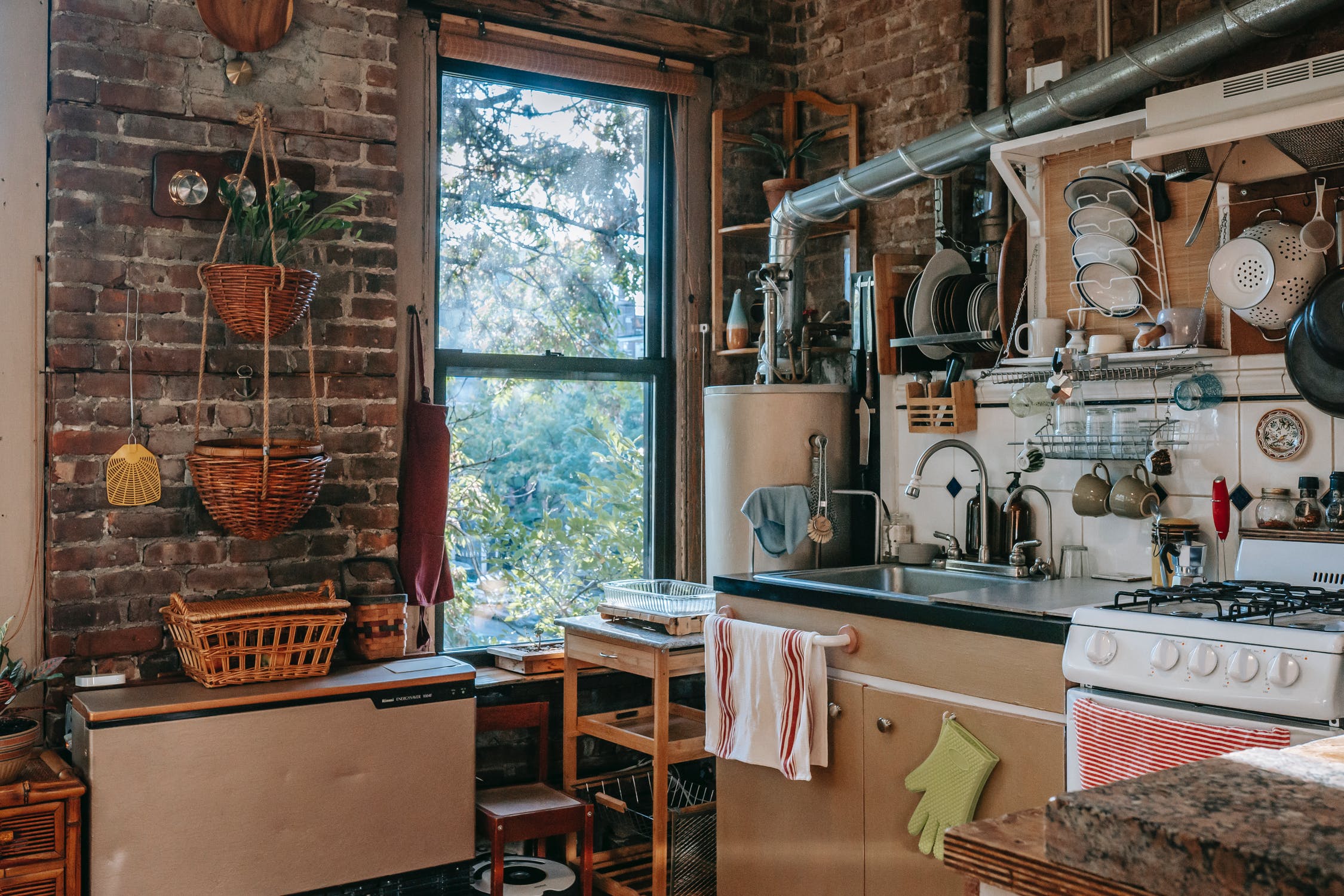 You may be unfamiliar with this type of style of kitchen. However, this style is also used to a great extent. An industrial style kitchen will have high ceilings, large windows, wide open spaces and exposed brickwork. Rough and textured materials (such as common wood, concrete and brick, etc.) are also used. This style of industrial kitchen is usually found in apartments or detached homes.
Beige Kitchen Cabinet Industrial Style Dining Room:Two Layers Shelves to Storage Kitchenware,Wall Art Paintings On The Wall,And Tissue Box with Plants As Decoration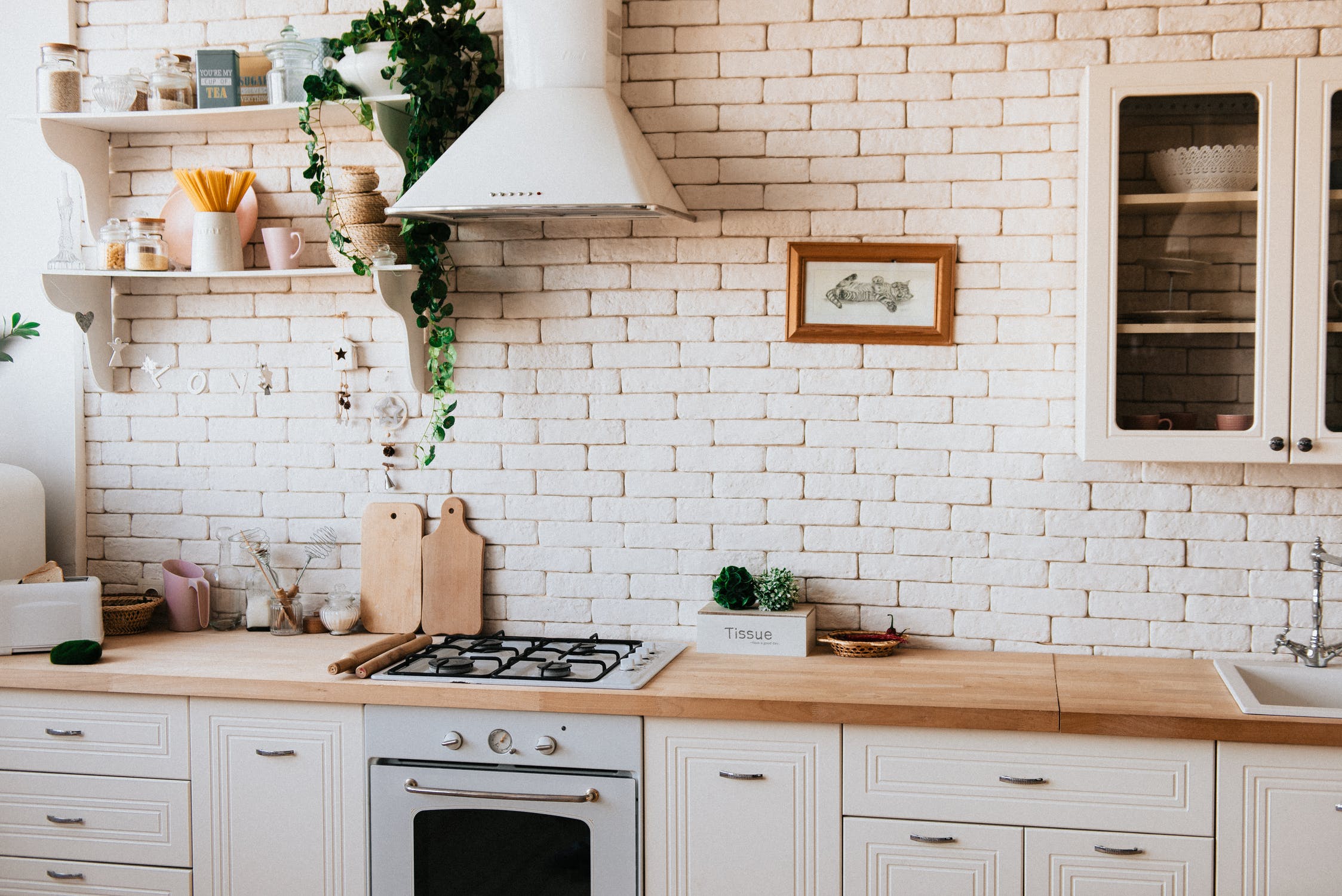 These are some of the more common kitchen styles, but of course there are many other types of kitchen styles that can be designed according to your own preferences. So how should we pick the right style of kitchen design for ourselves?
  On the basis of understanding your general preferences before choosing which kitchen style to choose, here are a few factors to consider:
  The structure of the house: Obviously, the style of your kitchen needs to correspond to the style of the house (for example, if the overall style of the house is modern, it is more suitable for a modern style kitchen)
  The layout of the house: the location of the kitchen in the house is also important to consider, as the openness of the living space next to the kitchen is also relevant to the style of the kitchen.
  The appliances or kitchen utensils you like to have: These appliances or kitchen utensils you like, such as cutlery and tableware, also need to be considered to blend in with the style of the kitchen.
  Personal taste: There is no doubt that a certain style may suit your house, but it may not match your taste. So there is a balance between these two points. Consider also how you can add elements of other styles to it to make it more in line with your requirements.
Produced By Sicotas
---